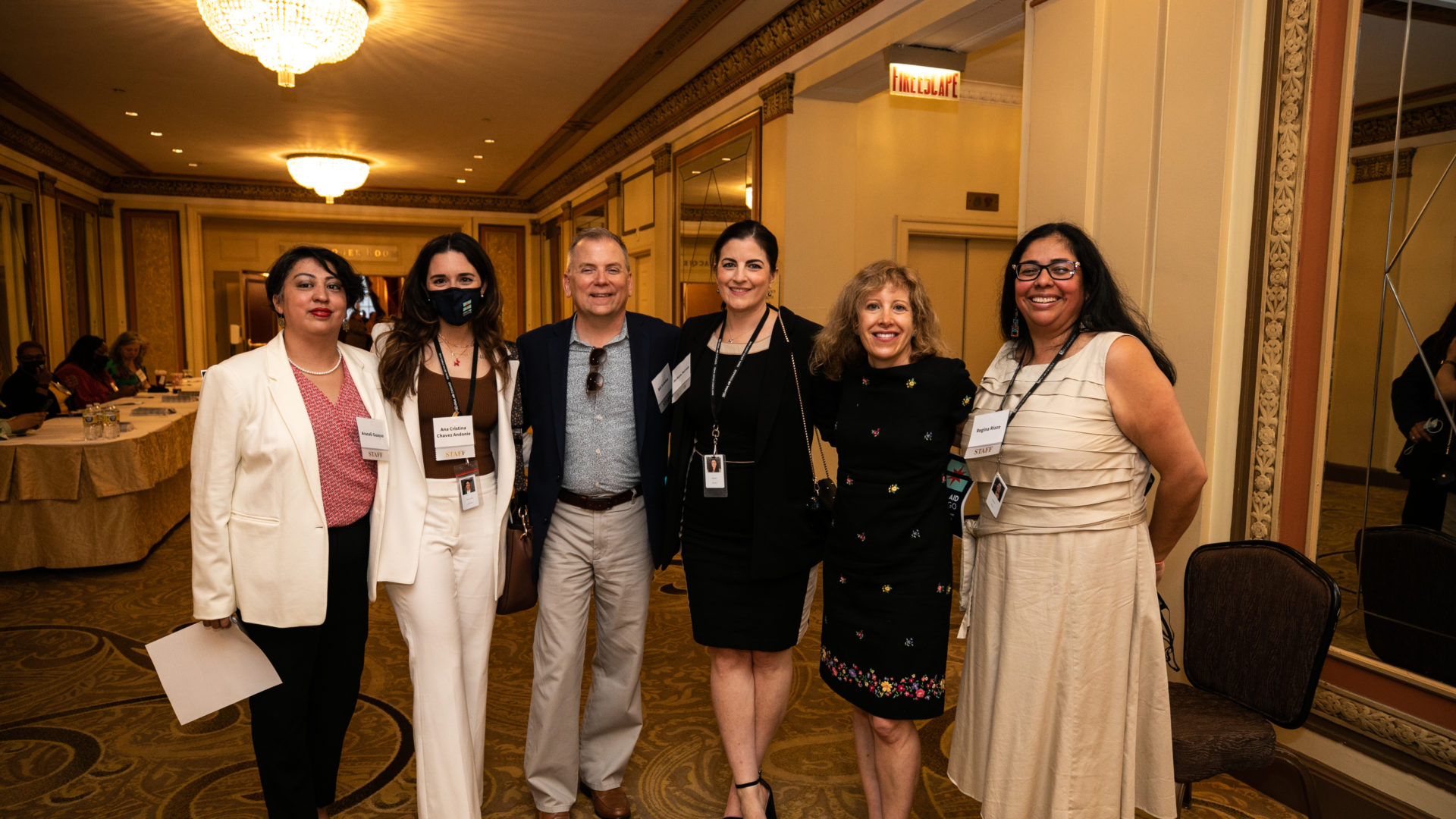 Events
Annual Luncheon
Legal Aid Chicago's largest event is our Annual Luncheon. The 2023 Luncheon will be held at the Palmer House on Tuesday, June 13, 2023, at 11:30 am. Last year, this signature event brought together over 600 individuals that work within the legal and social justice fields to honor the dedication and handwork of our supporters. Join us when you purchase your tickets or tables today!
JUSTICE IS SERVED Evening Event
This is the Ambassador Board's major fundraising event of the year and will be held Friday, September 8, 2023. Our Ambassadors Board consists of legal and corporate leaders in the community who come together to raise awareness and funds for Legal Aid Chicago. Everyone is welcome to attend this fun and engaging night that will raise much-needed funds to support high-quality pro bono civil legal services for our at-risk community.
LEGAL AID MATTERS  Webinar Series
Legal Aid Chicago hosted our annual Webinar Series titled Legal Aid Matters in April of 2023. This series provided an in-depth exploration of Chicago's legal issues and challenges and how our attorneys work to address client needs. Each one-hour session was be led by some of Chicago's leading legal aid lawyers and our community partners. Click here to view our 2023 Legal Aid Matter Series.
Event Sponsorships
Sponsorships are a great way for law firms, corporations, and major donors to support Legal Aid Chicago and gain visibility in the community. Year-long and multi-event sponsorships include access to our Speaker Series webinars, tickets to our Annual Luncheon, and the Justice is Served fall event put on by our Ambassadors' Board.
---
For information about sponsorships, please contact:
Jen Miller
Chief External Relations Officer
jemiller@legalaidchicago.org
(312) 347-8381